For Teens and Young Adults

"I arise in the morning torn between

 a desire to improve the world and a desire to enjoy the world. This makes it hard to plan the day".

- E. B. White

​The difficulties that bring adolescents & young adults to therapy are often a function of your stage in life. Both biologically and emotionally, you're not wired like adults. Nor are your stressors the same. You want a strong identity, whether that is class president or local dealer. You want to stay up late and sleep late even though classes start at the crack of dawn. You want to stand up to the unfairness & hypocrisy you see all around, but you also just want to hang out with friends. You may study way too much or not enough. Much of what drives your decisions is the need to feel positive about yourself and to know who you are. You know that you need to learn to make your own decisions, but your parents may have difficulty letting go. You may be using alcohol, weed or drugs so often that you forget how to have fun other ways, or you may not WANT to party like your friends and feel alone because of it. You may be devastated by a break-up with the first person you really loved, or you may want to break-up with someone, but you're afraid of hurting him or her. 

Experiences like these can give rise to confusion, depression, anger, self-destructive behaviors, depression and/or suicidal thinking. 

Here are some common problems that Dr. Musello treats:

Eating disorders (anorexia, binging, bulimia)

OCD and OCD-ish behaviors

Loss (from break-ups to deaths of family or friends)

Physical, sexual or emotional abuse

Issues arising from leaving home

Problems with social isolation or bullying

Communication/alienation in parent/family relationships

Over-reliance on technology to experience life and/or manage relationships

Insurance: Dr. Musello accepts most BCBS insurance plans and may accept PPO plans at the out-of-network rate. 

**Special message to young veterans: Whether you joined the armed forces for all the right reasons or all the wrong reasons, no one could tell you ahead of time how challenging it would be. And although you've had adult responsibilities that others your age have not had, you still share the same stage of life. If you're not comfortable seeking counseling at the VA, but can't find a therapist who takes Tricare Insurance, you can receive free therapy for your service through a Give An Hour-listed therapist. See the website address on the Areas Of interest/Links page.

"Happiness is not something ready made.

It comes from your own actions."

-the Dalai Lama

Copyright © 2012 Christine Musello,PSYD. All rights reserved.

"The truth is that our finest moments are most likely to occur when we are feeling deeply uncomfortable, unhappy, or unfulfilled. For it is only in such moments, propelled by our discomfort, that we are likely to step out of our ruts and start searching for different ways or truer answers."

- M. Scott Peck

​"Arise in the morning torn between a desire to improve the world and a desire to enjoy the world. This makes it hard to plan the day".

- E. B. White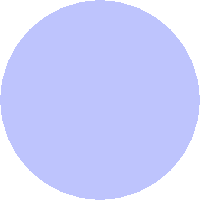 Check out 

page to find

 links to stuff

 that might 

interest

you